Opportunities to support the Farm Project CIC,
at Abbey Home Farm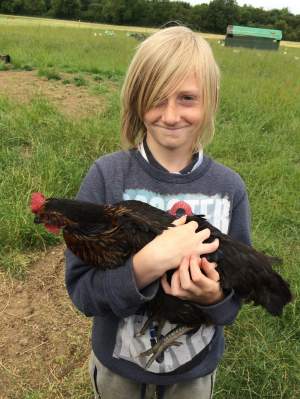 The Farm Project CIC (not-for- profit Community Interest Company) has hosted residential visits for over 240 young people in 2018. Some visits have been fully funded by the school/organisation, some funded by the farm shop, businesses and private donors.
Next year we hope to welcome more young people to the farm. However due to ever shrinking budgets, schools are finding it harder to fund residential trips. With your support we can subsidise the true cost of the visit, making it accessible to those that need it the most.
The majority of young people visiting here are from predominantly urban and disadvantaged backgrounds. Most have never been to a farm, ran through a wood or pulled a carrot from the ground. We believe that all children and young people should have this experience.
A week long visit for 10 young people (and 3 staff) costs £3750.
To match fund a week long visit it is £1875.
An individual place for a young person for a week is £375.
All donations however small or large are greatly appreciated.
If you would like to set up a direct debit please email us.
Sponsoring a whole group
If your business would be interested in sponsoring or match funding a whole group visit we would be LOVE to hear from you.
You might like to choose a school you have a link with or we can choose one who are waiting to come but are unable to cover the cost.

The Farm Project is a not for profit community interest company - not a full blown charity. However it is generally possible to receive tax relief under the general expense deduction rules, particularly as we can offer publicity and proof that it helps your image etc in the business community (accountant jargon!).
For more details call Hilary 01285 640441 or email hello@thefarm.education
The Farm Project CIC
C/o The Organic Farm Shop
Buford Road
Cirencester
Gloucestershire
GL7 5HF.
For any more information please email us or call Maya 01285 640441.